As of April 29, the U.S. government will have operated without a budget for four years.  Based on the budget he proposed this week, President Obama intends to keep the streak going.
Even the smallest mom-and-pop businesses develop a budget each year and stick to it.  Yet the world's largest enterprise – the U.S. government – has operated without a budget for more than 1,400 days.  Of course, the mom-and-pop business wouldn't spend $1.4 trillion more than it takes in every year, either, but that's another matter.
Nitpickers would say that the government is operating with a budget; Congress just has not passed a budget resolution since 2009.  But it's the job of Congress to pass and approve a budget – and it has not done so for four years.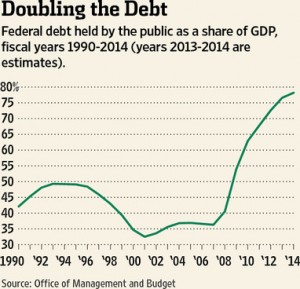 As just one example of the absurdity of the Congressional budget process in recent years, consider that when President Obama proposed his budget for FY '12, the Senate voted it down 97–0.  Every Senator in the President's own party – even Senate Majority Leader Harry Reid — voted against the budget, even though many had praised it when it was proposed.